Go to the invoice creation page as you normally create an invoice (in the menu go to "Invoices" and on the opened page click on the button "New invoice").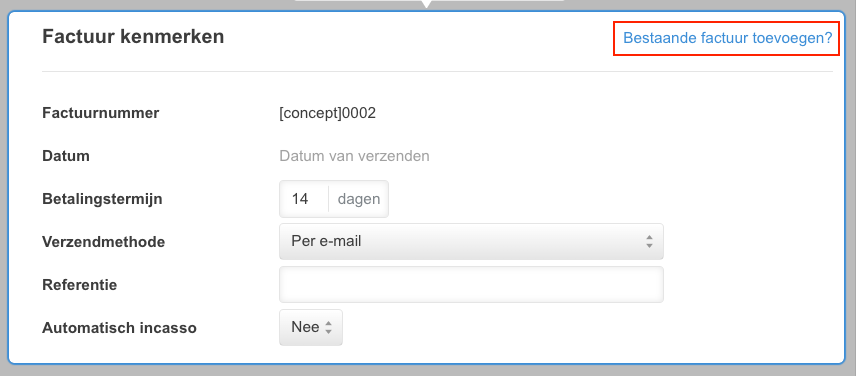 On this page you will see the customer number, invoice number, date and an option to enter a reference under the heading "Invoice characteristics". Above you will find a link "add an existing invoice?".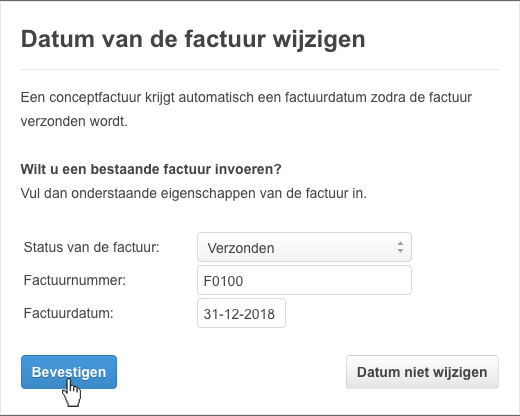 After clicking, a window will appear to fill in the billing information.